Girl Geek Dinner @ Bigcommerce
Bigcommerce's San Francisco office had the pleasure to host the Bay Area Girl Geek Dinner event earlier this month. The topic was on "Pathways to Tech", how Bigcommerce girl geeks with diverse backgrounds are now in tech space. We had MJ Chun (Senior Product Manager), leading the panel discussion with Cynthia Chu (Senior Director of Front-End Engineering), Meg Desko (Software Engineer), and Andrea Wagner (Head of Design) as our speakers.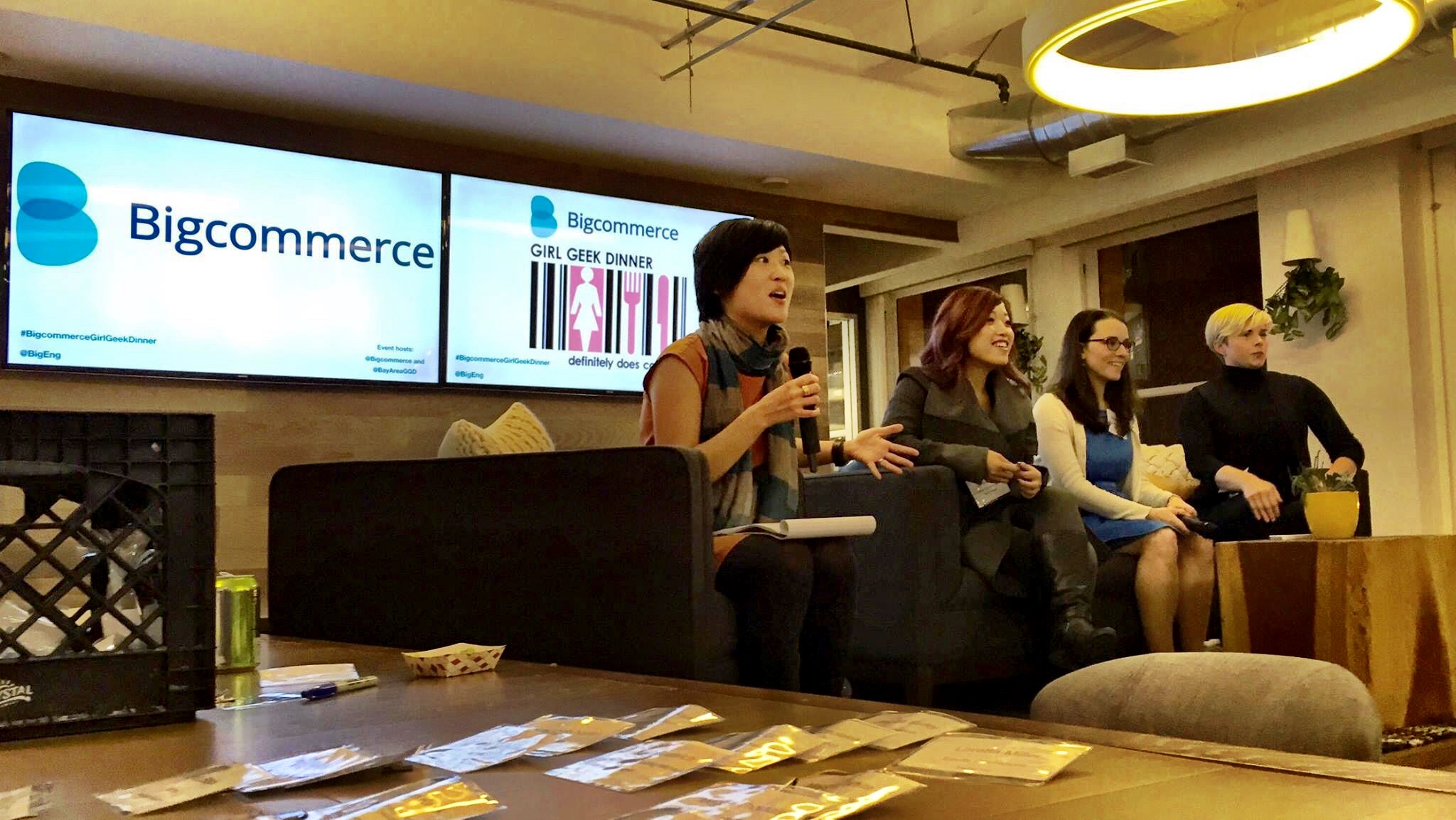 MJ asked our speakers how they got into tech, stayed in tech, keep up with the industry trends, and more. Here are some key take aways:
Cynthia started off as an accountant intern at a web development firm. Whenever she finished her work early, she would help the firm develop websites and ultimately, developed a passion for coding. She stays in the tech industry because it is constantly evolving that she never gets bored. There are always new challenges on responsive design for devices in different dimensions, as well as new software framework and new programming language to learn. While it is hard to stay on top of the trends in tech, she learns the most from her team and her friends in the same industry. After being through several big corporate firms prior to Bigcommerce, Cynthia advices college grads to join a startup, because one can learn a lot more from startups.
Meg got a Ph.D in Chemistry and became a professor, but then she decided to look for another science and tech related job. While she was working as an office manager in a tech company, she learned how to code with a mentor, who always said, "four eyes always better than two". (Pair programming at its finest!) She enjoys working in the tech industry because there is always another project to start on and another bug to fix. Moreover, in Bigcommerce, we acknowledge the individuals and the teams whenever a milestone is hit, a big project is finished, and a critical bug is fixed. Meg's advice to younger devs - Do not spend 3 days on a javascript bug, timebox it, and if you are still struggling with it then talk to someone else who knows it better.
Andrea has always been interested in tech, in fact, the main reason she attended CMU was that she saw robots playing soccer on campus. Other than tech, she also likes to help others, and Bigcommerce allows her to take part in empowering people to build a successful business. Not only so, she likes how every individual is solving problems here unlike the top down driving directions in traditional firms. Andrea has a quick technique for staying on top of her game - she spends some time on learning new trends, but if she doesn't feel like it is beneficial, then she moves on, and if she hears about it again, then she will revisit it, however it is also okay not to try everything.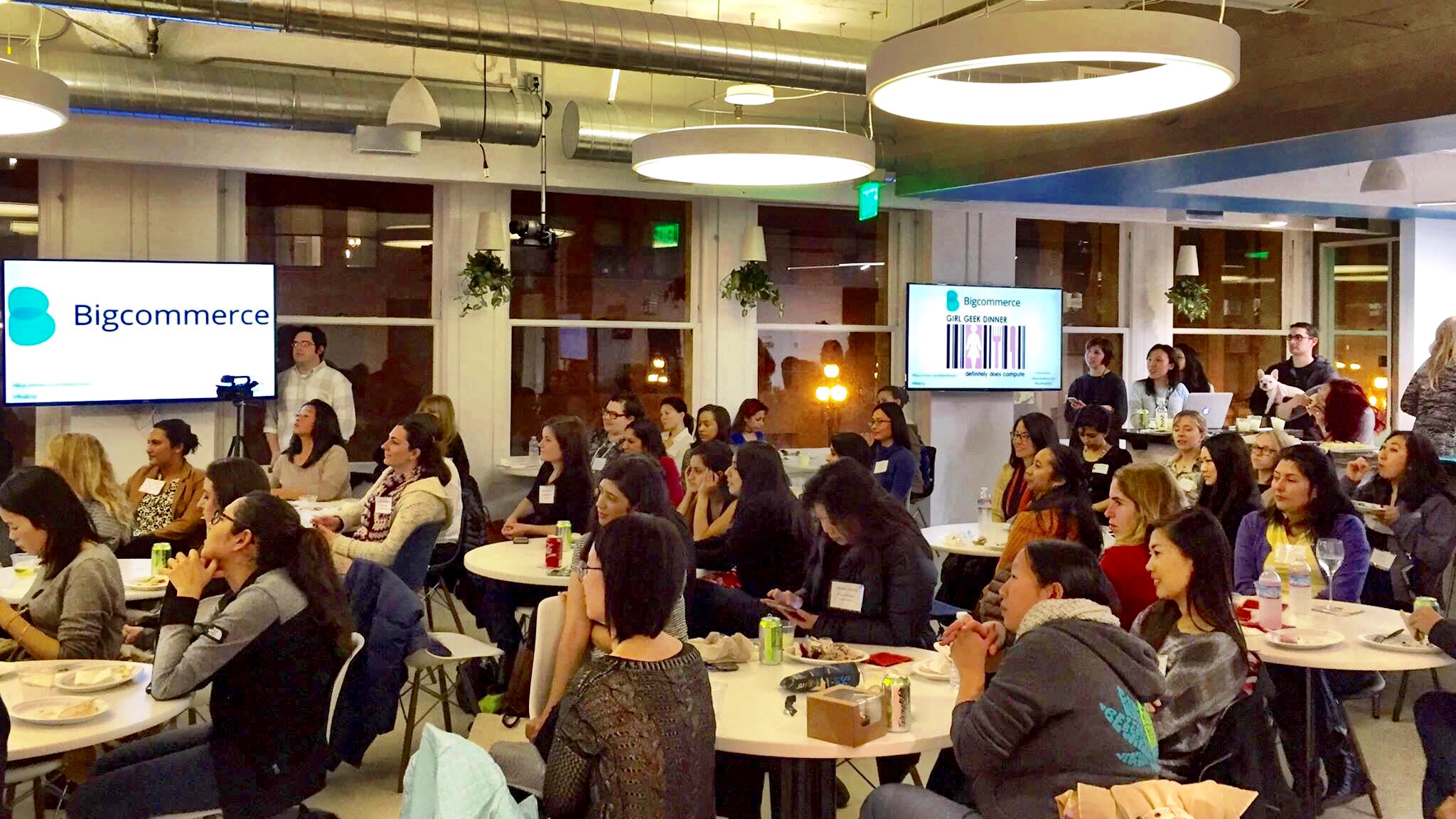 Thanks again for everyone that joined us!