Empowering Women in Tech: Mentorship, Resilience, and Inspiring TechWomen Stories
Former TechWomen alumni, Henrica Makulu and Ayesha Mumtaz Khan, share their latest adventures with Lead Data Engineer, Aristatle Subramaniam.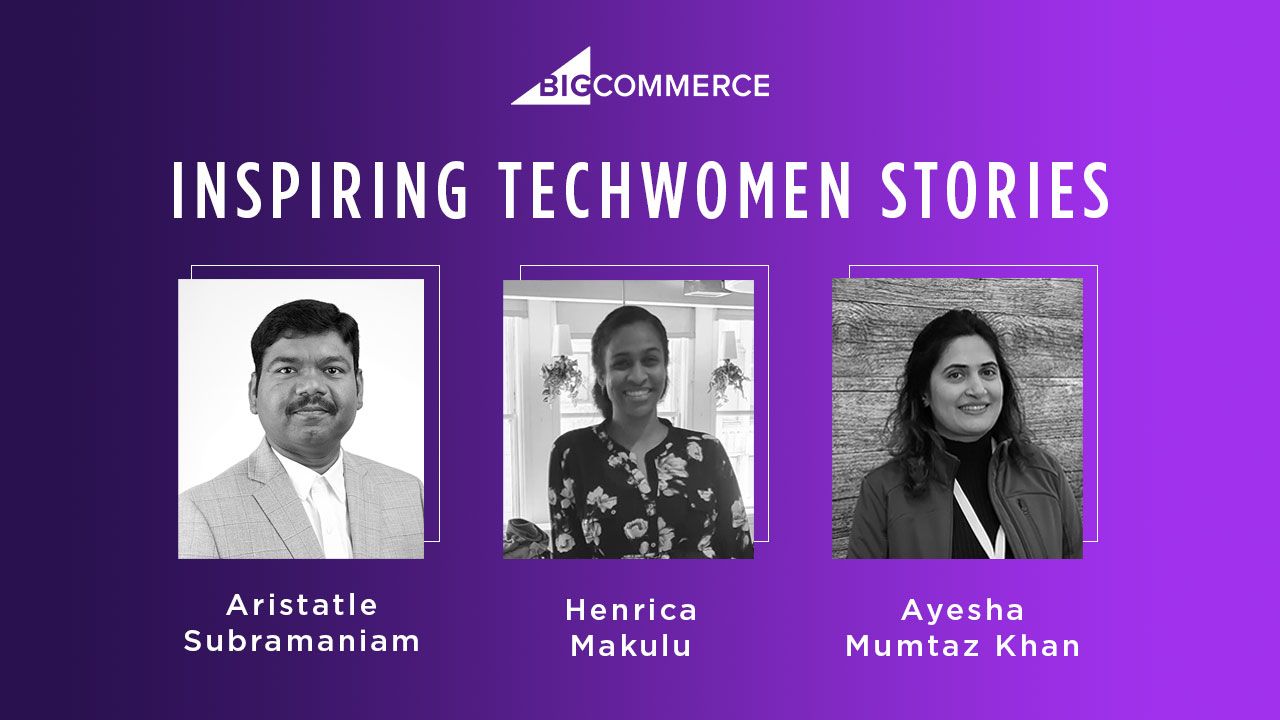 My name is Aristatle Subramaniam, and I'm a Lead Data Engineer at BigCommerce. For the past six years, I have had the privilege of serving as a mentor and sharing my experience in the fields of data, AI, and ML through the TechWomen program.
If you're wondering what the TechWomen program is, my co-mentor Meg Desko sums it up perfectly: "TechWomen is an exchange program sponsored by the U.S. Department of State Bureau of Educational and Cultural Affairs. The program brings more than 100 professional women working in STEM (Science, Technology, Engineering, and Mathematics) fields from Northern and Sub-Saharan Africa, the Middle East, and Central Asia to the San Francisco Bay Area for mentorships hosted at local companies to help them level up in their careers. BigCommerce has participated in TechWomen since 2015."
Related Post: Meet 2022's TechWomen Emerging Leaders
This year, I also had the opportunity to serve as a member of TechWomen's selection committee where I had the honor of reviewing over 108 applications from Egypt, Jordan, and Libya.
Many of the applicants had to overcome significant obstacles to achieve their dreams, and their journeys were not easy. For example, one applicant volunteered for 250 hours in just one year, traveling three times a week from Cairo to Alexandria (a distance of 210km) to support her students and research. Another applicant worked tirelessly to help 12,000 women in Jordan find jobs, fueled by a heart filled with compassion and concern for women and refugees alike. Both of these individuals, as well as the other applicants, faced challenges and roadblocks that made it difficult for them to reach their goals, such as limited opportunities for higher education or top-level positions in their respective fields. However, they refused to let these challenges defeat them, and instead pushed forward with unwavering resolve. Their stories are a testament to the power of persistence and the human spirit.
More from Aristatle: My Experience at Confluent's Current 2023 Conference
While I was reviewing these applications, I couldn't help but remember some of the amazing TechWomen who have inspired me over the years. I reached out to two of them, Henrica Makulu from Zimbabwe and Ayesha Mumtaz Khan from Pakistan, to hear about their latest adventures.
I'm excited to share their stories with you in the video interview below. Before we jump into this chat, let's take a moment to meet everyone.
Aristatle Subramaniam, Lead Data Engineer on the Data Team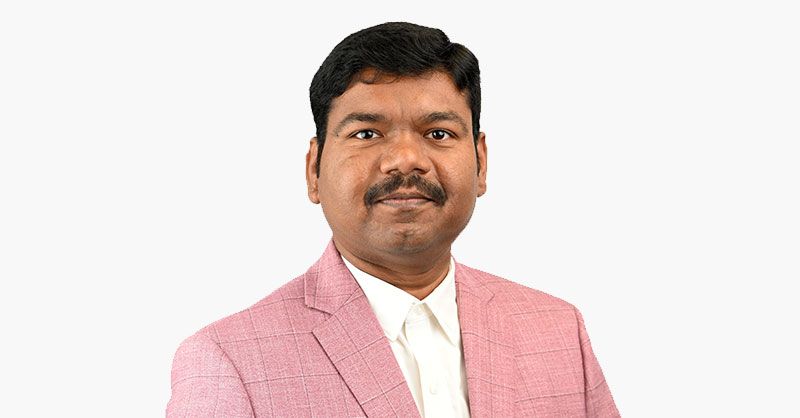 Background: With over 15 years of experience in software development, data platform engineering, and product management, I've had the privilege to support individuals from all walks of life through the power of love and technology. This journey has led me to contribute in various ways, such as mentoring with TechWomen for six years, with a focus on the fields of Data, AI, and ML. I've also presented at meetups and conferences and have personally assisted over 40 engineers in their career transitions. My commitment to the community extends to empowering women and teenagers with essential family values, actively participating in public service committees, and continually learning and sharing knowledge on technology, health, love, thoughts, and finances. Additionally, I've had the honor of adopting multiple families and assisting with their financial needs for 8 years.
Fun fact: Though I've worked on 4 continents, BigCommerce is my longest tenure of 6 years. I recently discovered that I am skilled at organizing familyfriendly, fun games to promote and strengthen family values.
Henrica Makulu from Zimbabwe
2022 TechWomen Alumni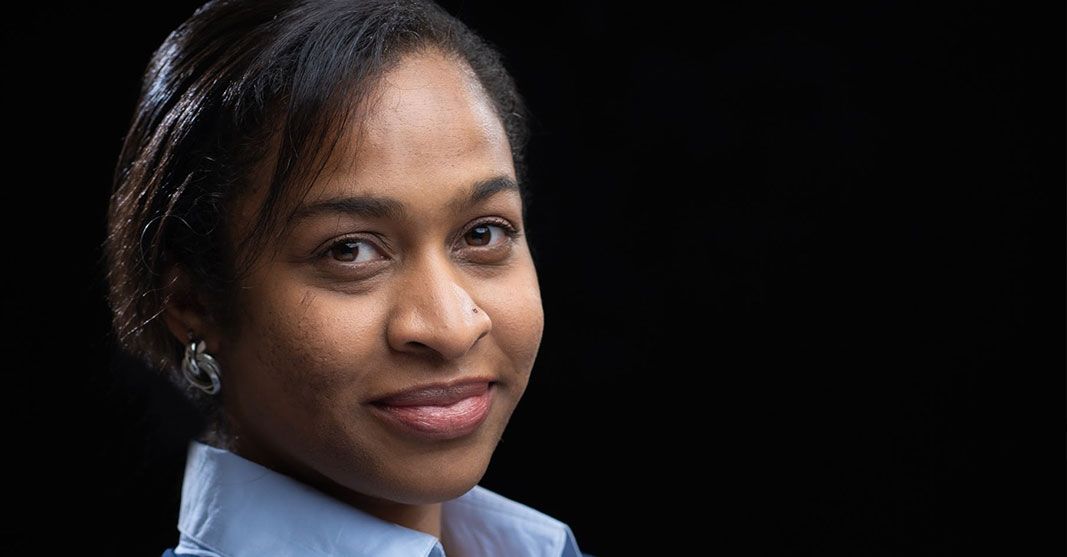 Background: I am known as my country's first female data scientist. I'm passionate about leveraging data to make better business decisions, and I currently work in the healthcare space as a Senior Specialist. I'm also dedicated to mentoring and teaching young people how to get into data careers, because when I was starting my career, I had no guidance. My experience has made me incredibly motivated to share the lessons I have learned.
Achievements Since TechWomen:
Connect with Henrica on LinkedIn
Ayesha Mumtaz Khan from Pakistan
2019 TechWomen Alumni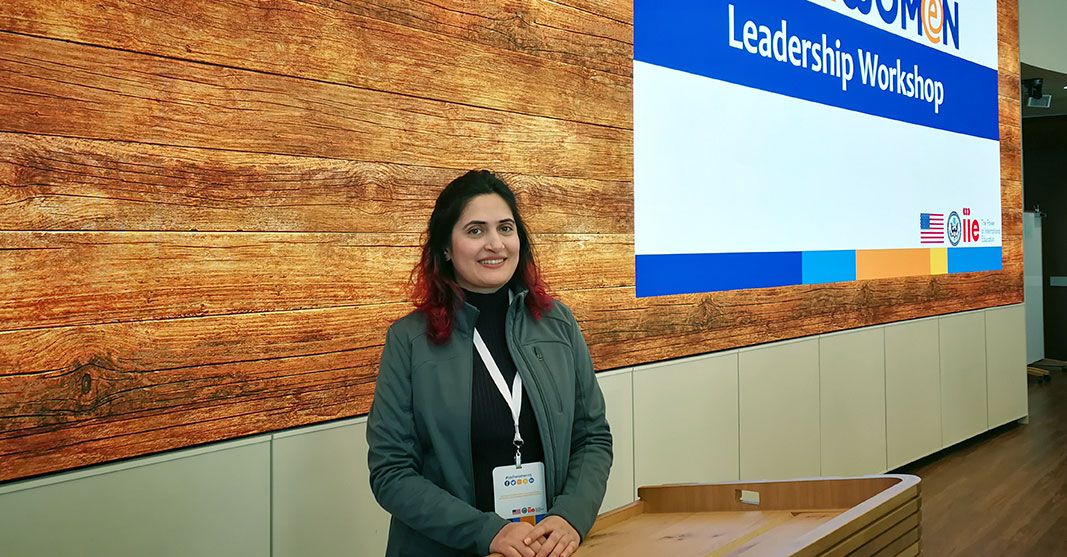 Background: To be honest, I was never meant to be in technology. My background is in social sciences. I got my first Master's degree in Anthropology from Quaid-i-Azam University. While I was searching for jobs, I ended up working on digitization projects. My first project was with Kinnaird College where I digitized their archives. From there, I worked in the project management office of Speridian Technologies, which is how I ventured from social sciences into technology. Now I am in the UK working as an I.T. Project Manager with Angel Solutions. We are a 20-year-old EdTech company with a portfolio of over 20,000 schools that we serve in the UK.
Achievements Since TechWomen:
Selected among the Top 5 Techwomen teams and won a grant of $3000 for our project, Bachao, focused on raising awareness on child sexual abuse. We accumulated over 5,000 followers on Facebook while our message reached over 100,000 people and stirred valuable conversations around child protection, human rights, safety, and security.
Created community engagement by developing content around startups, entrepreneurship, and leadership, which resulted in accumulating over 100,000 followers on LinkedIn.
My position as an influencer resulted allowed me to provide social media consultancies to small businesses in pharmacy, retail, and tech.
Launched and scaled Hop Orbits, a startup with the mission to digitize neighborhoods.

We were able to sustain 200 orders per day, and we generated over 5,000 orders in the second month of the product launch, which resulted in over 2,000 households being able to connect with their nearby retailers in a 5-kilometer (around 3.1 miles) radius.

Was selected for an investment readiness program, WeRaise, and received training from industry professionals on how to raise funds for a startup.
Connect with Ayesha on LinkedIn
Get to Know these TechWomen
I mentioned this in the interview, but I would like to state my gratitude in writing as well.
I would like to shout out to the TechWomen committee team, because the amount of time and energy they put into planning, organizing, connecting, and executing this program with volunteering mentors is truly impressive.
I am grateful to Linda Miles from the TechWomen Committee and her team , my co-mentor Meg Desko, my leader Mahendra Kumar, and Grace Estle for her editorial expertise in making this blog. Special thanks to BigCommerce for giving me the opportunity to contribute to such a worthy cause.