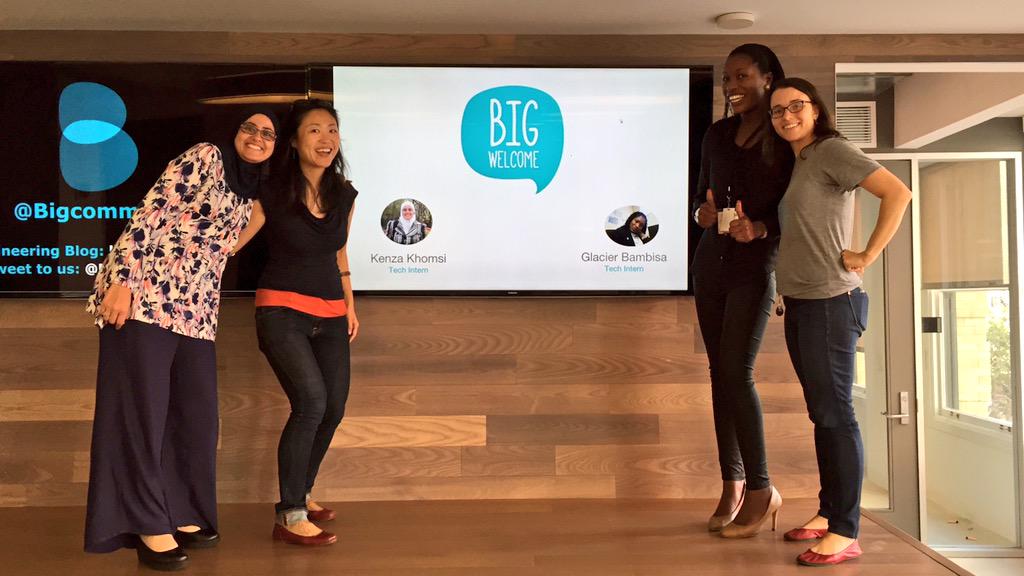 During the month of October, Bigcommerce's San Francisco office participated in the U.S. State Department TechWomen program. We hosted two Emerging Leaders, Glacier Bambisa from South Africa and Kenza Khomsi from Morocco. MJ Chun, one of our product managers, mentored Kenza in learning about product management. I mentored Glacier, helping her to learn about the various aspects of running a company.
During their time at Bigcommerce, our Emerging Leaders worked on projects and met with people from throughout the business, from Engineering to Marketing, Product to Front Line support.
We asked them to write about their experiences in the U.S. and at Bigcommerce. In their own words. . .
Glacier Bambisa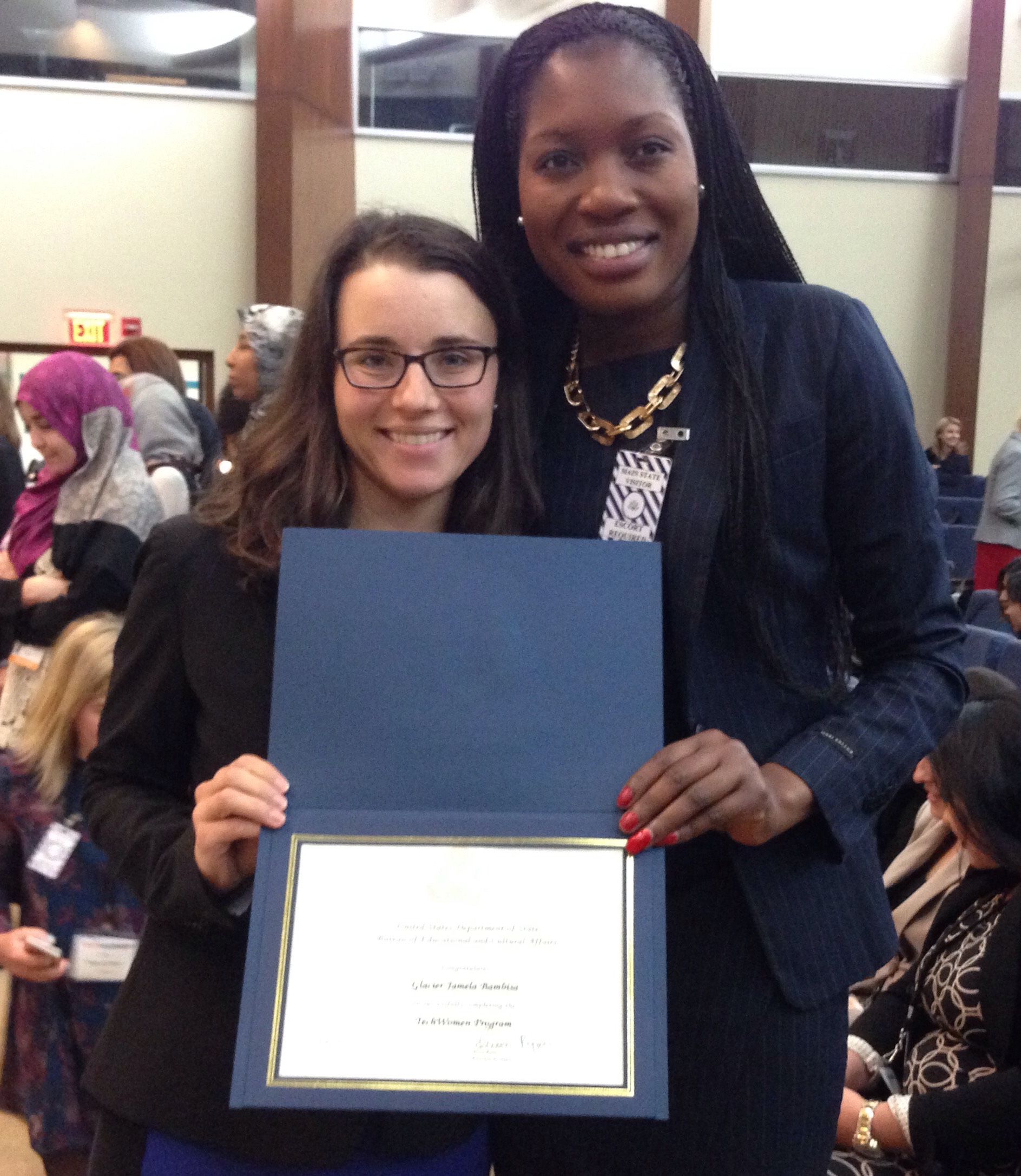 My name is Glacier Bambisa. I come from Pretoria, South Africa. I joined Bigcommerce as part of the TechWomen program run by the US Department of State Bureau of Educational and Cultural Affairs. I have 8 years of experience in the IT field. I currently work for the Department of Arts and Culture as an IT Governance Manager. My current role includes IT Governance implementation, IT Security Management, Business continuity and DRP (disaster recovery plans), IT Audit and IT Risk Management.
The 16 days that I spent at Bigcommerce was a life changing experience. It came at the right time in my life when I needed guidance and focus within my business and career. The firsthand experience at Bigcommerce equipped me with the know-how to set up my own shop and be able to offer advisory services for other businesses who are interested in having an online footprint.
My first day at BC was warm and welcoming, which I later realized it was the BC way of doing things. Every resource I required was at my disposal. To me this demonstrated strong business ethics and culture.
The most valuable time spent at Bigcommerce was meeting with various Experts and Project Lead within various BC department. My mentor Meg Desko was hands-on in ensuring that our time spent at BC was productive and fun. We interacted with people from the Product Management and Design, Technical Operations, Performance, Marketing, Technical Support, Finance, and IT Security teams. This exercise enabled us to gain comprehensive knowledge on business operations. I should mention that everyone we met with was exceptionally helpful and knowledgeable.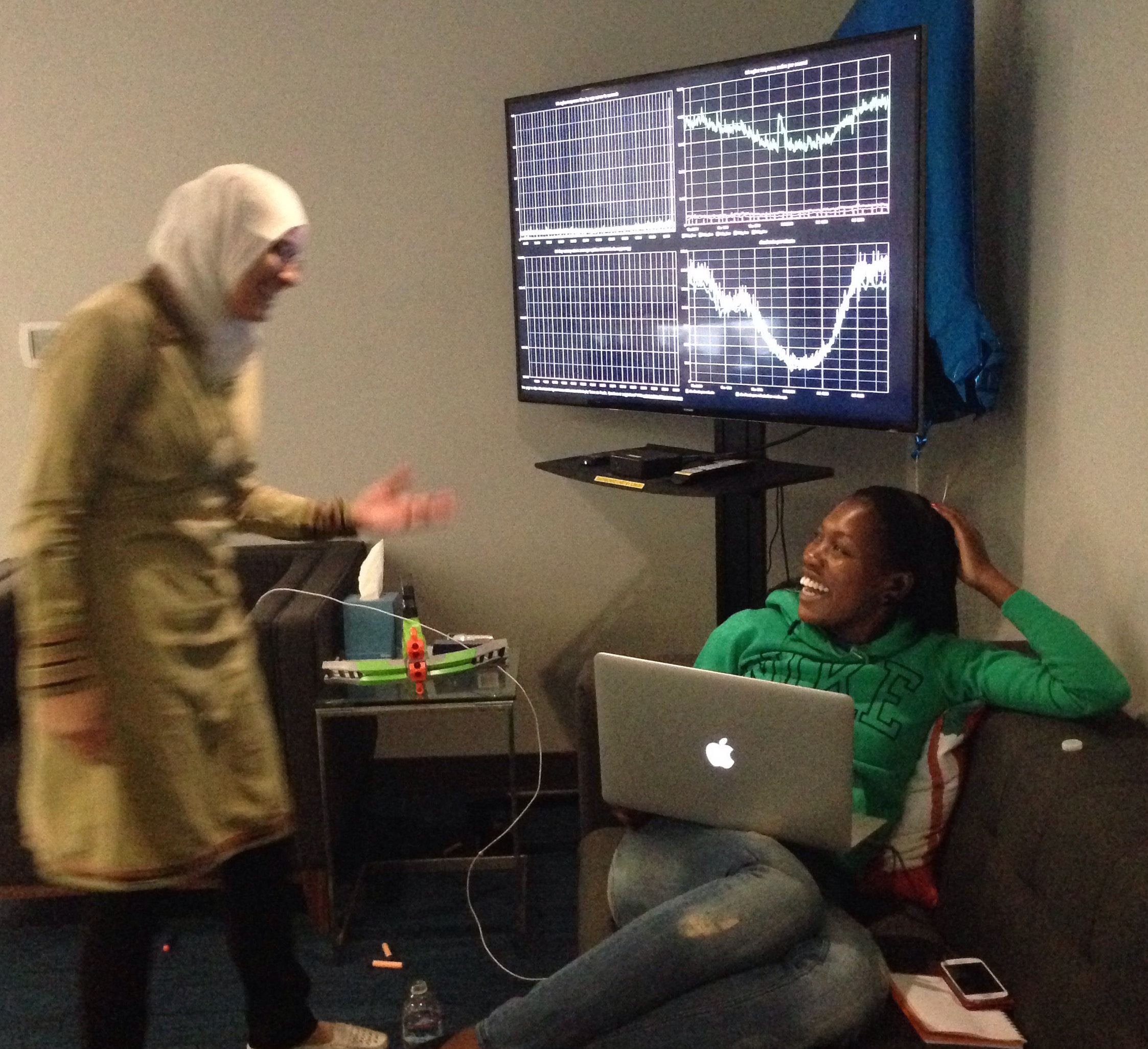 From the business cultural perspective, BC is very different from what I'm accustomed to. The informal and laid back approach, free lunches (which was great), and seeing dogs in the office were probably the most shocking. I was particularly impressed by the flow of information through Slack and project updates during Standups.
The biggest highlight of my stay at BC was giving my demo during Demo Happy Hour. I got an opportunity to present my vision and apply everything I learnt throughout my internship.
With all this said, I do not underestimate the amount of work that still needs to be done on my end before I can say "open for business". The most important lesson I learned is that to start an eCommerce business you need a clear road map of your business, a good understanding of your customers, and a strong support team. Luckily for me, I have everyone at Bigcommerce on speed dial 😀.
The TechWomen program is coming to an end, but for me the journey is just beginning.
Kenza Khomsi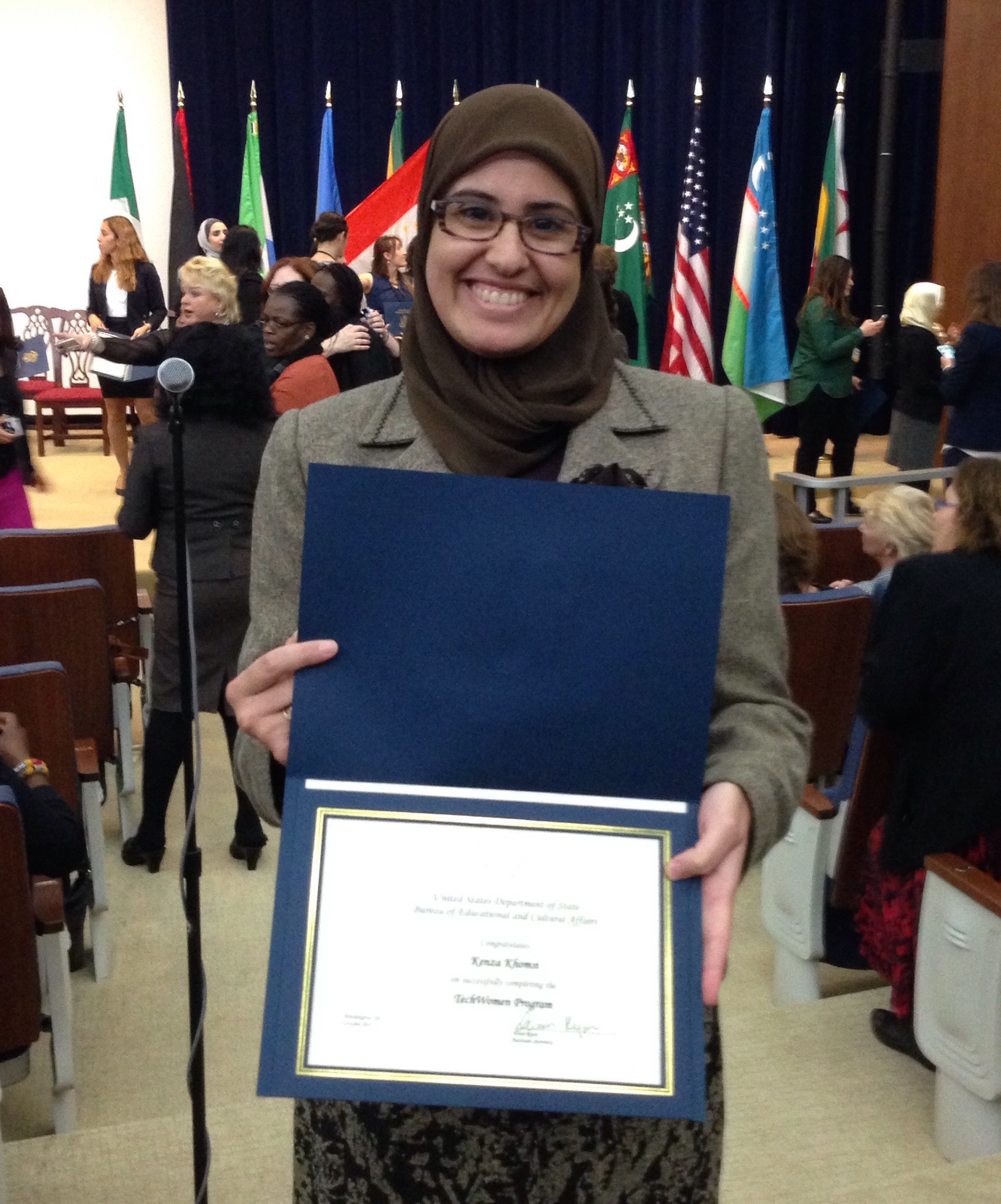 I am Kenza Khomsi from Morocco, a Meteorologist Engineer with my PhD in Climatology and Climate Change. I am working for the Moroccan MetOffice as head of the Information Systems and Maintenance regional unit in the center of the country.
For fun, I like to play aerobics.
I was hosted in the Bigcommerce company during the TechWomen program for the year 2015. At BC, I learned modern approaches for project management that I will surely use for my work in my home company. I also discovered the startup spirit in the US and how small companies are managed in the San Francisco Bay Area.
In San Francisco, I discovered many surprising things. First, the many homeless I came across while toddling around the very famous streets. I discovered a community that eats a lot and is so automated, to the extent that I was highly respecting and protecting my smart phone. Here, if you lose your smartphone, you are nothing!
I found out also that the startups are very important in the area and that there are lots of startups.
My best memory of the TechWomen experience was the cultural kickoff event*. My favorite memory of Bigcommerce, is the BCSF Happy Hour Demo presentation where I felt that I successfully ended my project at Bigcommerce.
* The Kickoff event for this year's TechWomen program included presentations by Emerging Leaders from each country, where they introduced their country to other Emerging Leaders and mentors.