International Women in Tech Visit BigCommerce
BigCommerce "inspired me to continuously grow and be a leader of excellence." - Elena Chigibaeva, TechWomen Mentee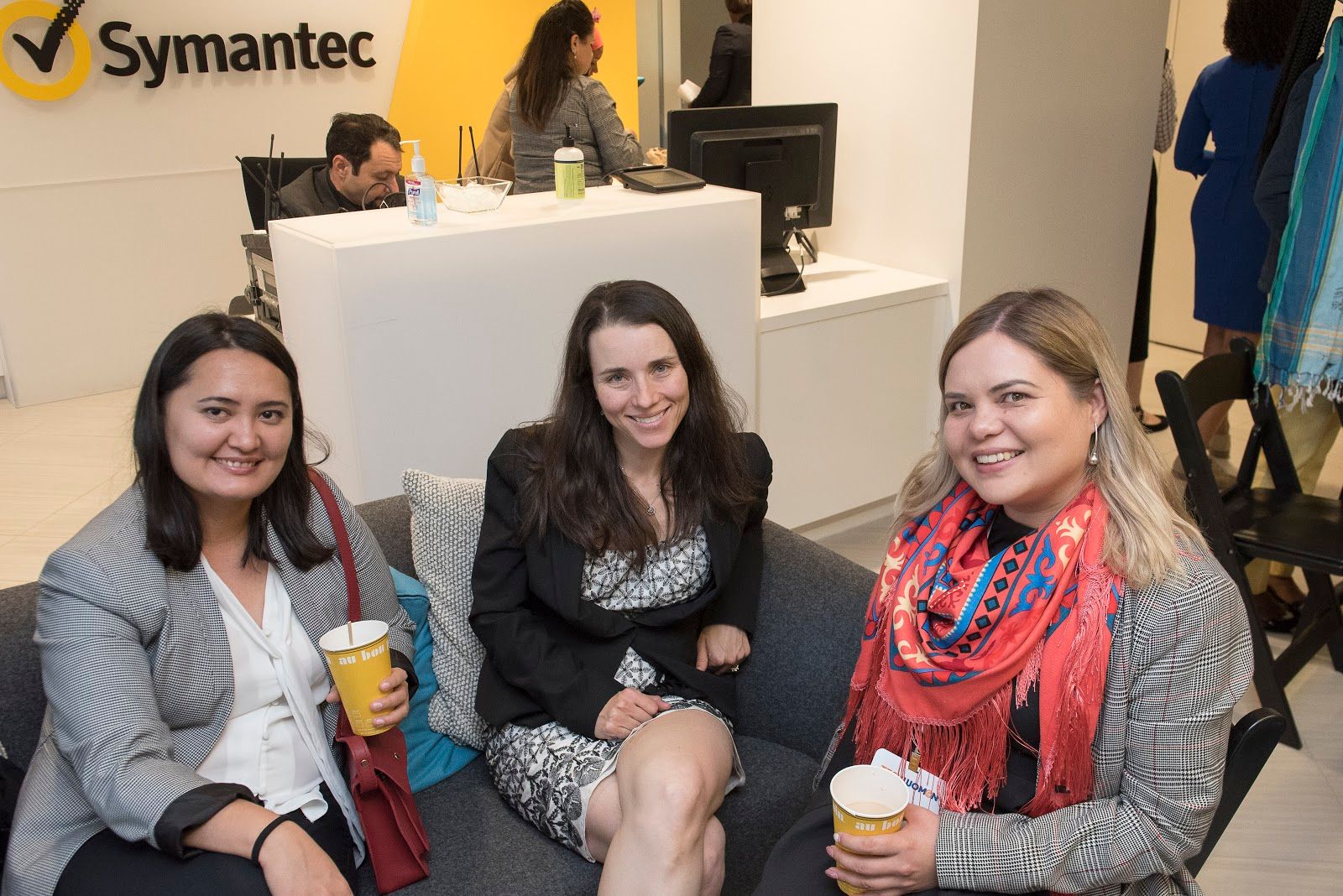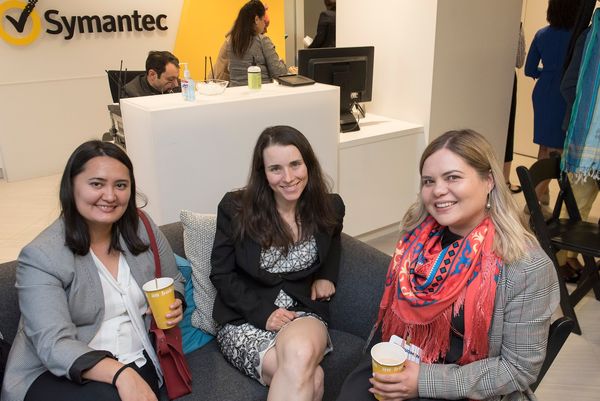 For the third time in four years, BigCommerce participated in TechWomen, an exchange program run by the United States Department of State (Foreign Office) Bureau of Educational and Cultural Affairs.  TechWomen brings professional women working in Science, Technology, Engineering, and Mathematics (STEM) fields to the San Francisco Bay Area for a "crash course in Silicon Valley."
The program started 8 years ago with 40 women from the Middle East and North Africa and 80 mentors.  In 2018, the program had 100 Emerging Leaders from 20 countries across the Middle East, Africa, and Central Asia and over 300 San Francisco Bay Area based mentors.  
The program consists of:
Cultural events, such as a cultural kickoff, where women from each participating country introduce their homeland to the broader TechWomen community.
Professional development workshops.
Action Plans, where women from each country work together with U.S. based Impact Coaches throughout their time in the Bay Area to plan a project that will make a difference in their home country.  The country teams then compete for $3000 seed grants by pitching their projects in front of a panel of judges.
Professional Mentorship at a host company in the San Francisco Bay Area.
Cultural events, planned for Emerging Leaders by Bay Area based Cultural Mentors.
Culminating visit to Washington, D.C. to wrap up the program and visit the U.S. Department of State.
TechWomen Emerging Leaders at BigCommerce
The BigCommerce San Francisco office hosted two TechWomen Emerging Leaders, each working with Professional Mentors on a project in their areas of interest.
Mahendra Kumar, Director of Data Engineering, Susan Phillips, Information Security Compliance Senior Analyst, and Santhosh Saminathan, Lead Data Engineer, mentored software engineer Yulduz Khudaykolova from Uzbekistan.  Yulduz learned about data engineering, data science, and data mining at BigCommerce.
Vinil Bhandari, Director of Engineering, and Meg Desko, Senior Software Engineer, mentored TravelHub Managing Director Elena Chigibaeva from Kyrgyzstan.  Elena focused on project management, partnerships and integrations with other companies, company management and culture, and making work and life fit together.  Being new to BigCommerce's product, she was also interested in user testing some new features for our Catalog team.  Elena provided excellent feedback on the design, and the team was happy to have a new user on site to test with.
As part of their mentorship, Yulduz and Elena met BigCommerce employees from across the company. They learned how BigCommerce helps merchants succeed with members of our client success team.
They met with CEO Brent Bellm and CFO Robert Alvarez, who offered interesting perspectives on how to grow a company. Prior to BigCommerce, Alvarez had led four companies to acquisition or IPO, while Bellm led HomeAway through an IPO and period of high growth.
The partnerships team shared insights into how working with other companies helps our merchants, partner companies, and BigCommerce itself. Chief Development Office Russell Klein built on this, discussing how venture capital can help fuel a company's growth and change its trajectory.
"All [of] the team was so supportive and willing to share their knowledge and tips, which I really appreciate," Elena said.
"I appreciate and value everything I have learned from all of you," Yulduz wrote, following her experience at BigCommerce.  "It was great and [an] unbelievable experience in my career. Thanks all who shared with me [their] own knowledge, and gave tips.
"During this internship I understand the meaning of success, how to build the team, [and how to] support them.  From you I have learned the value of tolerance, patience, and trust in business, you inspired me to new success," Yulduz said.
Elena Chigibaeva said, "back home I am managing a travel startup www.travelhub.tours - the first online platform for tours and activities booking in Central Asia, Caucasus, Russia, and Mongolia.  I was lucky to be hosted at BigCommerce as a major part of my TechWomen Program journey."
She expressed gratitude for her professional mentors, saying "they are amazing people with big hearts and high professionalism."
Elena continued, "I have learnt a lot with them and the entire Team at BigCommerce's help about B2B, ecommerce and APIs, scrum project management, Team management and collaboration, tools and techniques that can be used to scale and improve the business."  BigCommerce "inspired me to continuously grow and be a leader of excellence," she added.
Elena said the once in a lifetime opportunity of being a TechWomen fellow allowed her to practice pitching and negotiation skills, and to explore San Francisco and Silicon Valley.  She said she was inspired by visiting the giants of the tech world: LinkedIn, SalesForce, Twitter, Google, Mozilla, BigCommerce, AirBnB, NASA, Singularity University and more.
"I will be missing the open-minded and supportive atmosphere at BigCommerce and in San Francisco. I will be missing the Waffle Wednesdays. I will be missing a beautiful view of the Bay Area from my window on 16th floor and I will remember this experience and learnings forever." she said.
Elena's parting wishes were for BigCommerce and its employees to achieve our dreams and goals... and for us to come visit her in Kyrgyzstan!
Mentoring with TechWomen at BigCommerce
The TechWomen program is impactful not only for the Emerging Leaders who participate each year, but also for the host companies.
Santhosh Saminathan, a first year Professional Mentor for TechWomen at BigCommerce said "I personally liked the enthusiasm shown by both of them and sharing the knowledge related to Data Engineering and Data Science. They both were interested in learning the cutting edge technologies in the data science domain."
"The work TechWomen is doing is fabulous, and the exposure to it this year has expanded my world view."
Another first year mentor, Susan Phillips said, "While working with our two mentees was interesting, challenging and enlightening, it wasn't until I saw the entire group of mentees that I became really impressed. Seeing all those women, from so many corners of the globe, and hearing their stories was truly awe inspiring.
"Listening to their stories, I had to hold back tears while I envisioned the hardships the people who live in the areas they represent have to overcome," she said. "Despite those hardships, they remain positive, passionate and driven to try to make a difference. The work TechWomen is doing is fabulous, and the exposure to it this year has expanded my world view."
Mahendra Kumar, also a first year mentor, said  "I really enjoyed the experience of mentoring them and learnt a lot from them. It provided me an opportunity to understand diverse work styles and approaches. I was encouraged to see their energy and passion to learn and contribute to our projects."  Mahendra was happy that the TechWomen would take their learnings back and share their experiences with a broader audience back home. It is an empowering experience for the Emerging Leaders and is a great platform for women entrepreneurs to see and work with tech companies in Silicon Valley," he said.
Participating in the TechWomen program as a mentor allows me to pay some of the opportunities I've had working in the epicenter of the tech industry forward to other women around the globe.
For me (Meg Desko) personally, TechWomen has been one of the highlights of my career in the tech industry and is something I look forward to each year.  2018 was my seventh year participating in TechWomen, and my fourth as a Professional Mentor.  Each year has been different and rewarding in its own way; as a cultural mentor I've been able to interact with a greater number of Emerging Leaders and get to know them, while as a Professional Mentor, I work directly with a single TechWomen fellow to help her meet her goals for the program.  I love the cultural exchange that occurs during the program and representing the U.S. as a citizen diplomat.  Participating in the TechWomen program as a mentor allows me to pay some of the opportunities I've had working in the epicenter of the tech industry forward to other women around the globe.
As Jimmy Duvall, Chief Product Officer said, "spending time with the TechWomen over the last two years has greatly expanded our global view and reach of technology and commerce.  We are proud to be able to participate in such an outstanding program and look forward to working with next years participants."