International Women's Day Spotlight: Meet Tulasi Anand
We're chatting with Tulasi Anand about her passions and her excitement not just for today, but for Women's History Month too.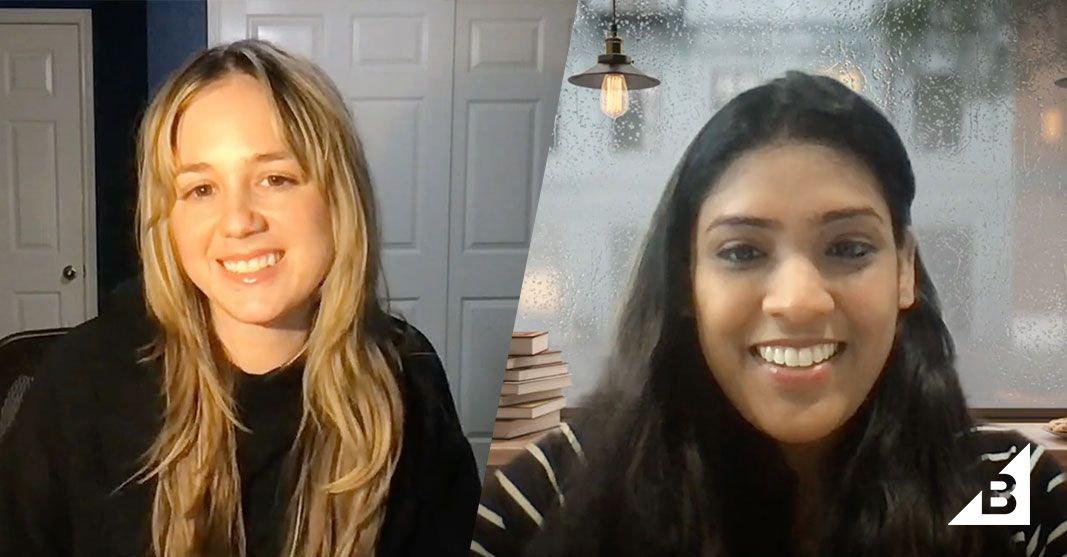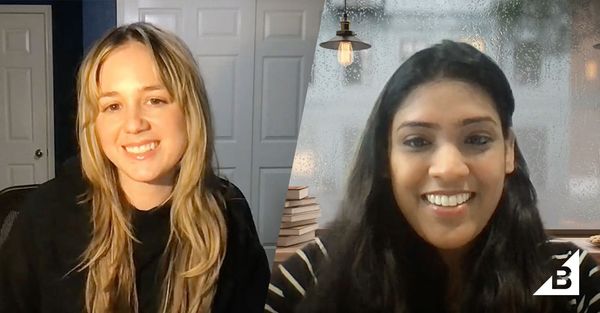 We're celebrating International Women's Day with a fun conversation between our Senior Brand Marketing Manager, Leah Spector, and our Pricing Software Development Engineer in Test, Tulasi Anand. The two chatted about Tulasi's passions and her excitement not just for today, but for Women's History Month too.
What to expect from this interview:
Tulasi has quite a few talents beyond software development.
Tulasi is passionate about gender equality, noting its significance in furthering progress.
Tulasi believes that staying up-to-date is vital in the engineering field.
What to expect this month:
In honor of Women's History Month, we will be releasing two additional interviews from female engineers in our Austin, Texas and Sydney, Australia offices.
Getting to Know Tulasi

Tell us a little bit about yourself, Tulasi.
I absolutely love baking, gardening, and jewelry making. A fun fact about me is I love learning languages, and I can speak six of them.
Wow! What are those six languages?

Two of them are my native languages from back in India, and one is English. I learned French extensively for quite a few years, and I'm fluent in that. I dabbled in Spanish for a while, but it's very basic. My husband is Nepali, so I learned Nepali as well.
That's so impressive. What did you want to be when you were 10?
I wanted to be a baker. I was serious about that for a while because one of my fondest memories from when I was a kid was baking with my mom. It was something that we did every other weekend, and it's something that I did want to pursue for a while.
What made you decide to not pursue a career in baking?
As I grew a little older, I started getting more interested in technology. That was eventually what I pursued and got my undergraduate and masters in. But baking is still a very big passion of mine.
What were you doing before you became an engineer?
I did my undergraduate in engineering, but at the same time, I was learning French as well. I was at a crossroads–whether I wanted to pursue a career in French or if I wanted to do something in engineering. I did dabble in a career that's related to French, but I realized I was more passionate about technology. That's when I decided to get my masters, and the rest is history.
What challenge(s) did you face on your road to becoming an engineer?

One [challenge] was understanding the scope of engineering. It is so broad.
The other one was the vast difference between what you learn academically and what you do professionally: It was so different. It took a few months just to sort of understand what I learned versus how I'm applying that professionally.
Engineering can be so broad, and I know there are multiple paths like electrical, chemical, or environmental.

Yeah, and even within software engineering or IT [information technology]. There's just so many things you can do: front-end development; you can do back-end; you can be a full stack; you can go into data; you can go anywhere. The possibilities are just infinite. Just picking one and sort of following through with that–I think that was a challenge for me.
What's the best professional advice you've ever received?

The one that stood out for me is that it's never too late to do something. Whether it's learning something new, changing your stream that you're working on, or finding a new passion, it's never too late. I feel like to thrive in this industry, it's important to keep learning and keep adapting to the newer technologies that are out there.
Honoring Women's History Month

This year's theme is Women Providing Healing, Promoting Hope. With that in mind, what excites you most about this theme?

Historically, women have always been associated with caregiving and nurturing–be it doctors, nurses, teachers, etc. It's something that women have always done, most of the time, without any accolades or appreciation.
But the pandemic really highlighted the selflessness and the tenacity of all these frontline workers. The caregivers have continuously provided their services throughout this time, and the fact that we're finally acknowledging and we're celebrating this– It's really gratifying.
It really is. Who's the woman who inspired you most growing up, and how did she inspire you?

This is an easy one. It's my mother. I'm the last of three kids, and growing up, my mom was always there to guide me in the right direction, correct my wrongs, and support me in every endeavor that I took.
When I was a child, I was in awe because my mom did everything for me: cooking, cleaning, everything. When I moved out and started living by myself, that appreciation grew.
That appreciation peaked when I became a mom because there's this little person that I have to take care of and is entirely dependent on me. That's when I thought, "Wow. She [mom] did this three times around!"
That's really special. Moms are superheroes who lift women up. What are some ways you lift other women up in your professional life?

I've had the pleasure of actually helping and mentoring some new hires in my past. That helping extends to work-related areas and even connecting them with some of my contacts who can help them advance professionally and who can be beneficial in their professional journeys.
This year's International Women's Day theme is "Gender equality today for a sustainable tomorrow." What does this year's theme mean for you in your work life?

I believe that gender equality is very important for progress, whether it's for an economy, a country, or a company.
In terms of work life, I believe we need to provide a lot more support and provide for women, particularly from countries with less economic opportunities to at least be given a chance at learning and growing within a company such as BigCommerce. This is one of the few companies that have emphasized on this theme, and it's such a pleasure to see that happening.
Life at BigCommerce

How long have you worked at BigCommerce, and what convinced you to join our Engineering team?

I've been here for just a little under a year.
What sold me was actually the team because when I was interviewing, this was one of the few interview panels where I felt like the interviewers were kind and approachable. By the end of the interview, I could actually visualize working with this set of people and loving it. It's been very refreshing.
What gets you excited for each work day?

My work gets me excited because I'm constantly learning. It's nearly a year, and there has not been a day where I have not learned something new about the BigCommerce brand, the company, or the product. Not to mention the support that I also get from my team.
What does a typical day look like for you?
We have our virtual stand-ups meetings to see what everyone is doing and how we can help each other. Then a lot of my time goes into coding and researching some things for my work. My work is entirely focused on testing pricing. It involves adding new tests, maintaining tests, and recently, we migrated the entire pricing test suite from the monolith repository to the pricing repository to make it more efficient.
What advice would you give to young women who are about to enter the workforce?
I would say to never second guess themselves.
In your opinion, why is it more important than ever for women to consider engineering for their careers?

There should not be any barriers because women have proven over and over again that they can do anything that they set their minds on. This is applicable to all aspects, not just engineering.
What advice would you give to an aspiring engineer?

Besides the advice I mentioned earlier, I would say to constantly keep learning because technology is evolving so fast. I think it's important to sort of learn and stay alert all the time.
If any aspiring engineers would like to contact you, how should they reach out to you?
They can always reach out to me on LinkedIn.
---
Want to join BigCommerce Engineering? Browse our roles.