Podcast: How to Recruit Cybersecurity Champions
Learn how to overcome threats in eCommerce, how to find and motivate security champions, and much more.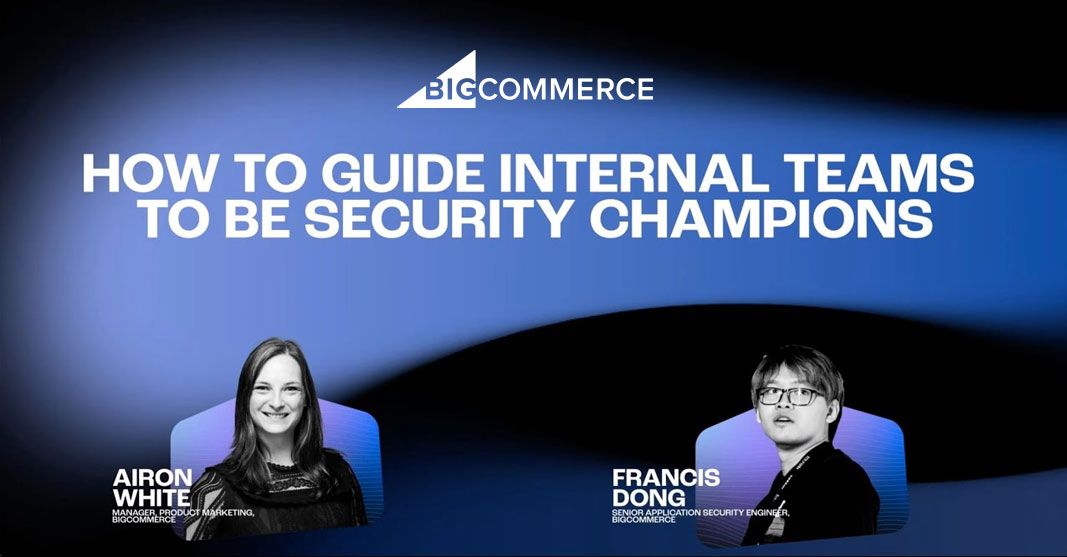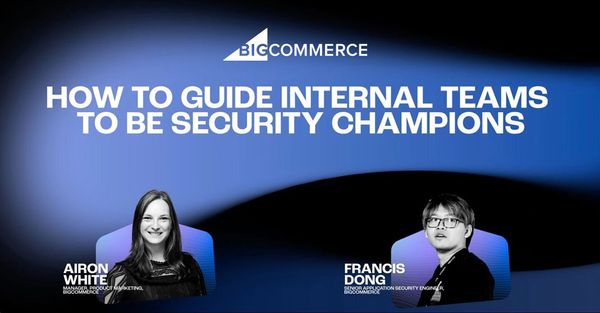 National Cybersecurity Awareness Month may be coming to a close, but security is a year-long journey. With that in mind, I jumped in on the conversation to help businesses understand how to create internal cybersecurity champions.
Related Video: How to Build Strong Relationships with Cybersecurity Teams
This year's theme, "See Yourself in Cyber," hits on an important fact: security is not just about technology; it's about people. Every team member, regardless of title or department, can play a key part in keeping a company safe.
As a Senior Application Security Engineer, I can relate. I work closely with software engineers to identify flaws in product designs before they are coded, and I help mitigate potential threats for BigCommerce.
Related Guide: Meeting Today's PCI Compliance Requirements
Join Airon White, BigCommerce Manager of Product Marketing, and I on The Make It Big podcast where we chat about topics like how to overcome the three greatest threats in ecommerce today, how to find security champions, ways to keep these champions motivated, and much more.
I hope you enjoy my first-ever podcast. If you'd like to contact me, feel free to reach out to me on LinkedIn.




---
Cybersecurity Champion Resources
More BigCommerce Cybersecurity Articles
Meet BigCommerce's Software Engineers