Our Cybersecurity Team Addresses Your Top Questions
In this video, we discuss mitigating social engineering, keeping data safe, and much more.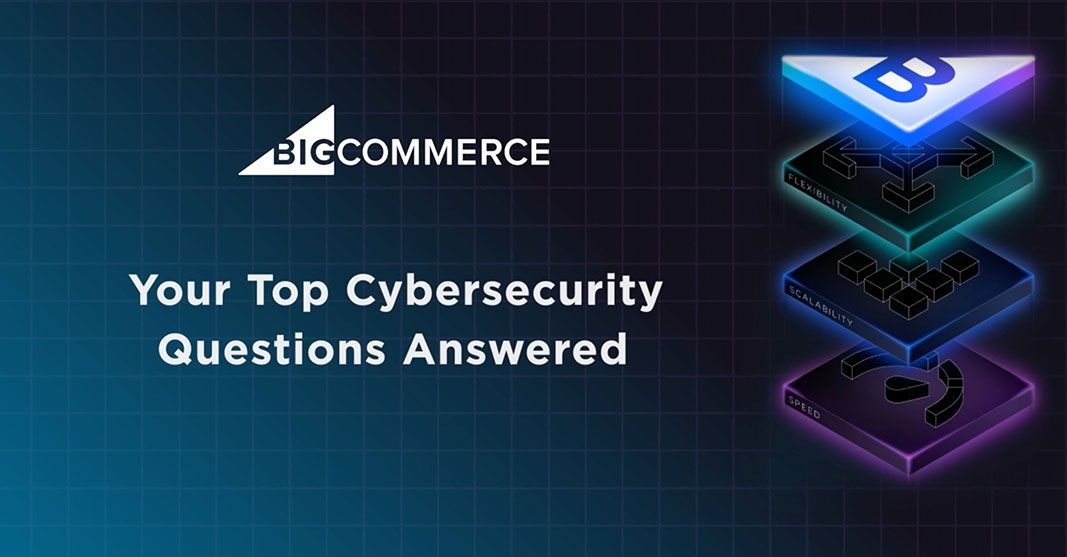 When it comes to cybersecurity, every team member is considered a front-line employee. Your company may enlist comprehensive policies to safeguard data, but it's still vital to stay up-to-date and on guard.
Related Guide: Meeting Today's PCI Compliance Requirements
At BigCommerce, we call this practice a "healthy paranoia" because it means that our workforce is actively suspicious of threats and ready to report any potential vulnerabilities.
Related Article: BigCommerce Launches a Public Bug Bounty Program
We also strive to help other businesses stay protected. In our latest video interview with Airon White, BigCommerce's Manager of Product Marketing, my teammates and I answered some top cybersecurity questions on the following topics:
Mitigating social engineering
Keeping data safe during the holiday shopping season
Conducting vulnerability and penetration testing
Elevating problem-solving through diversity and inclusion
We hope you enjoy the tips and strategies in this video. If you have any questions, feel free to email security@bigcommerce.com.
---
More BigCommerce Cybersecurity Articles
Meet BigCommerce's Software Engineers