Meet Jacquelin, Our Summer Intern
Prior to my summer internship, I thought I wanted to pursue political science or sociology as a major in college.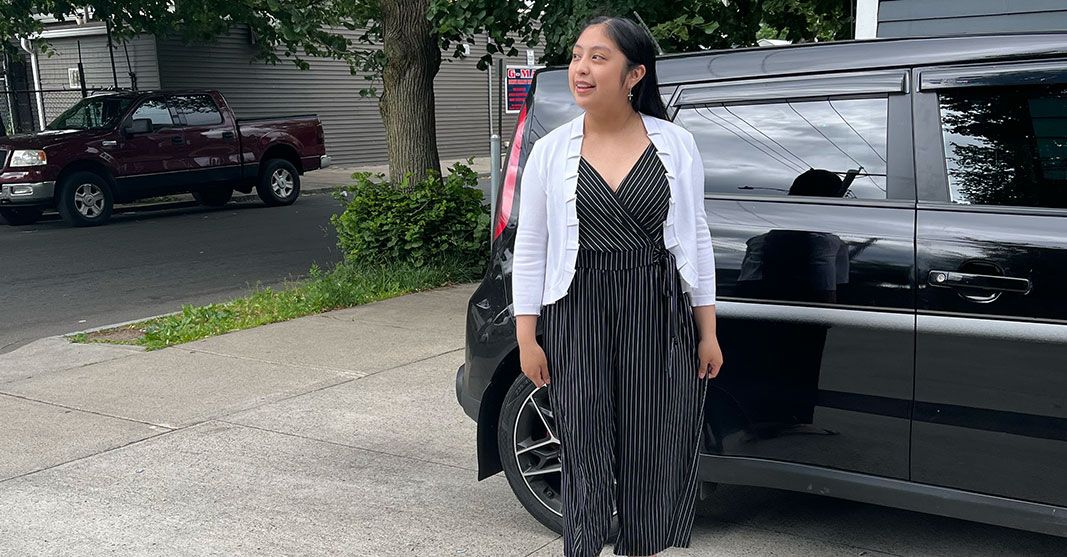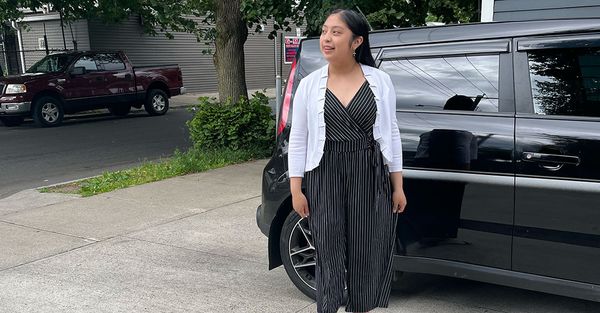 Hello world! My name is Jacquelin Onofre, and this year, I'm one of BigCommerce Engineering's summer interns.
Related Article: Intern Spotlight - Amy's Experience at BigCommerce Engineering
I am currently a senior in high school. Prior to my summer internship, I thought I wanted to pursue political science or sociology as a major in college. Yet, now that I have been immersed into the lives of some of the greatest people I've ever met, a career in the STEM field is what I would like to pursue.

Before My Internship

For almost two years, I have been a student at Code2College (C2C), a nonprofit organization that introduces students from low-income and minority backgrounds to STEM. Thanks to participating and passing C2C courses and projects, I interviewed with some companies for a possible summer internship. After various interviews, I was extremely excited to receive an offer from BigCommerce.
Recent Article: From No Code to Software Engineer
As I finished my junior year in high school and prepared for my upcoming internship, I was assigned a project that could help me learn a new programming language for the summer: Swift. Over the course of 6 weeks, I developed a project which modeled a Pokemon app. This app included basic features such as a home screen, scrollable list, and buttons on the navigation bar. This, along with weekly Thursday meetings with Danielle Cushing, a Senior iOS Software Engineer on the BigCommerce Mobile Team, helped to strengthen my skills and learn more about Swift and SwiftUI. Despite the preparation that I had, I still felt nervous about the actual workload and atmosphere of the internship. Not having prior working experience and only some basic practice with Swift, didn't exactly reassure me that I would be prepared.
Starting My Internship

During my first two weeks at BigCommerce, my schedule was full of orientation and onboarding meetings. Amy - a fellow C2C intern -  and I were both assigned security awareness training and quizzes that tested our knowledge on BigCommerce code of conduct and policies, as well as company goals. Along with this, both of us were assigned 30, 60, and 90 day plans just like a full-time employee would receive upon starting to work. The onboarding process itself was a bit overwhelming. Between completing modules and watching instructional videos on security, it felt like this process was definitely more than two weeks. It seemed that there was much to be done before we could access the codebase and software to begin our work.
My Proudest Moment

After I completed the onboarding process, I was assigned my first ticket during our team's sprint. In case you're wondering, a sprint is a two-week timeframe that allows developers to focus on a specific task. I couldn't wait to learn more about the coding space I would be working on and was surprised that my ticket used both SwiftUI and UIKit.
Related Article: Mobile Developer Conferences Deliver Inspiration and Innovation
My first experience working in the codebase happened to be a unique one. As I previously mentioned, I was assigned a project which I completed in SwiftUI before I started my internship. However, my first ticket not only tested my knowledge in SwiftUI but my familiarity with UIKit. This proved to be a difficult task since I was not exposed to UIKit prior to working at BigCommerce and had only briefly learned it before my internship. Luckily, my technical mentor and teammates helped me with any questions I had about my project. Thanks to their amazing help, I submitted the ticket for review. During the two-week review process, I can happily say that there wasn't a moment where I felt alone or on my own. I look forward to seeing my project go live in the near future.
My Fondest Memory

One of my most memorable experiences was meeting the CEO of BigCommerce, Brent Bellm. A key point from our conversation was that I should not let myself be deterred by society and norms. As women, it is important that we are not discouraged from pursuing a career in technology, despite being told otherwise. I am grateful for Brent Bellm's time and will make sure to carry this advice with me as I begin my journey in college.
Final Thoughts

As my BigCommerce internship comes to an end, I am happy that I have made some great memories and have improved my technical skills.  These past months have sparked an interest in Computer Science and programming. To say that this summer internship has helped me decide what I want to study in college is an understatement. This opportunity is something that I will always cherish because it was a chance to challenge myself and grow.
Thank you, BigCommerce, for having me this summer!

And move over STEM, here I come!
---
Meet BigCommerce's Engineers